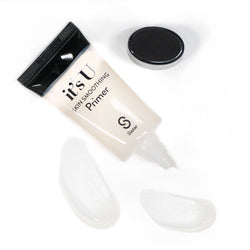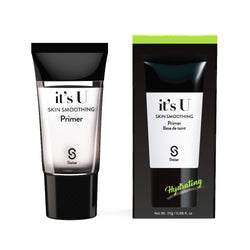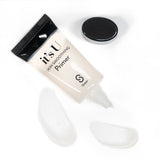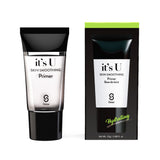 Sistar Cosmetics
Skin Smoothing Primer

It's U Skin Smoothing Primer prepares and ensures your impeccable makeup lasts all day long.
It creates a smooth skin surface for flawless coverage.
Use the 'Hydrating' Primer to get healthy and hydrated looking skin. Containing ingredients to help retain your skins moisture levels.
Use the 'Matte' Primer to achieve a flawless base and minimize pores without clogging them or causing excess oil.
Start with a cleansed and moisturized

 

face. Apply

 

sunscreen and then you're ready to apply

 

primer.
Squeeze a dime size amount of primer

 

on the back of your hand, mix it with your finger to warm up the product and then dab it all over your face.
Gently rub the

 

primer in and allow it to settle before applying foundation.