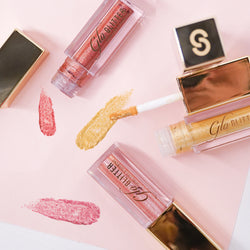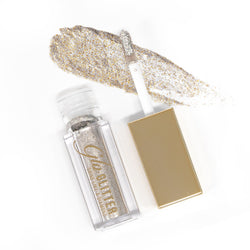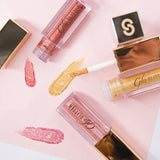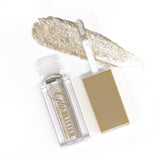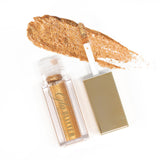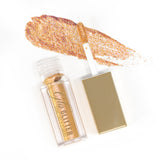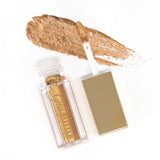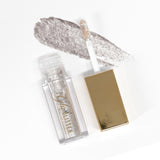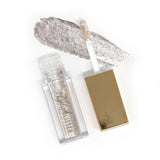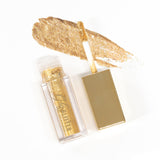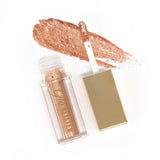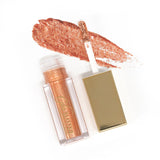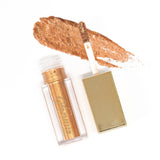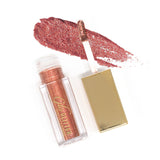 Sistar Cosmetics
[New] Glo Glitter Eyeshadow

Our Glo Glitter Eyeshadows are set to redefine beauty in 2020. Dazzle and captivate your audience with rich and shiny glitters to all new heights from 12 different colors (plus primer) to suit any skin tone.
Read the full article on how to apply here!
1. SELECT A PRIMER
Start by selecting a glitter primer with a sticky adhesive before applying our glitter eye makeup. We highly recommend to use our Glo Glitter Primer!  
2. PREP YOUR EYES
Apply the primer by a small amount onto your eyelids and gently press with your finger to provide a base for the glitters.
3. APPLY EYE SHADOW
Apply any of your favorite eye shadow colors to set the base color to have glittery eyes.
4. APPLY GLITTER
Select your favorite color(s) and glide the glitter eye shadow with our brush cap applicator onto your eyelids and along the lash lines. Gently use your finger in a tapping motion to blend edges.
HOW TO REMOVE GLITTER
Properly removing glitter is equally as important when applying glitter eyeshadow.
Step 1: Soak a cotton pad with makeup remover
Step 2: Press it over the glitter on your skin and scrub away the glitter
Step 3: Wash your face with your preferred cleanser
Step 4: Any leftover glitter that you may catch can be easily picked up with scotch tape.
Smooth & Sparkling Look
Take comfort in our glitter eyeshadow and be assured its glycerin component allows for a hydrating finish on your skin. We made the application to be as easy as any of your favorite eyeshadow applications for a smooth and sparkling look.
  Available in 12 Different Colors (+Primer)  
Diamond 
24K Gold
Pink Pearl
Stardust
Rose Gold
Bright Bronze
Ambitious
Silver Sea
Frozen Heart
Golden Storm
Sunset Clouds
Shining Beach
Glistening Shimmer Texture
Its glistening shimmer texture allows for stunning eyeshadow applications to guarantee an instant head-turning look for the entire day and night without ever dulling thanks to its water-infused ingredient.   SHINE BRIGHT LIKE A DIAMOND
For the most shine and glitter look.