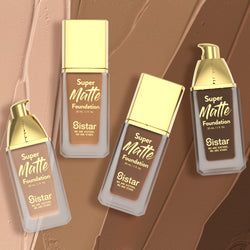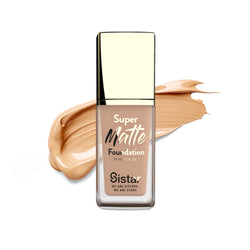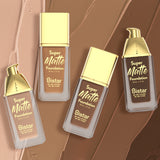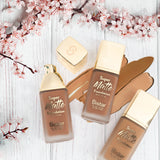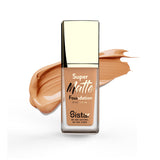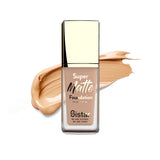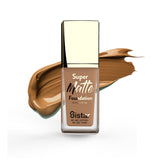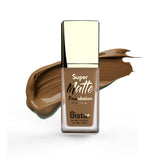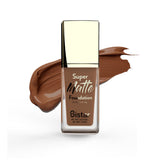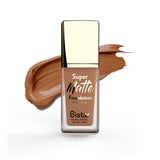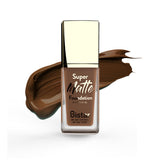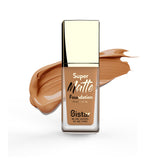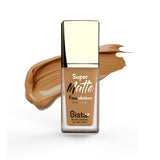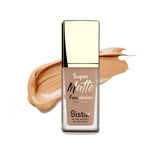 Sistar Cosmetics
[New] Super Matte Foundation

Control shine resists sweat and mattifies your complexion up to 24 hours. This lightweight, full-coverage matte foundation will give you the ultimate coverage throughout the day. Formulated for all skin types without clogging pores and providing a flawless look that lasts all day.
Net Wt: 30 ml / 1 Fl oz
Preparation:
1. Wash your face: Cleanse, exfoliate, and tone your skin to maintain smooth and even skin.
2. Apply a moisturizer and sunscreen to keep skin hydrated and protect against sun damage to skin.
3. Apply a primer to help makeup to stick to your skin without any shine. Primer is also used to minimize the look of your pores and smooth out the surface of your skin.
4. Apply corrector, if necessary, to cover up dark circles under the eyes or uneven patches of skin. 
Application:
1. Put a small amount of the foundation on the back of your hand to easily access and apply. 
2. Use your fingertips or a makeup sponge / brush to apply the foundation where needed. 
3. Spread the foundation outward towards your hairline and neck. 
4. Blend the foundation so there are no noticeable lines that show where the foundation starts. It should blend smoothly into your ears, neck and hairline. 
5. Continue to the next step of your makeup routine, usually applying concealer.