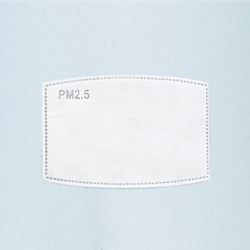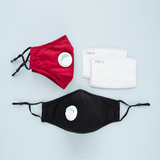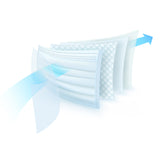 Sistar Cosmetics
PM2.5 Filter for Face Masks

Replaceable Mask Filter
5-Layer air filtration
Disposable filter
No dust/ no smoke/ no germs
One size Fits all (4.9" x 3.1")
Ability to filter out at least 95% of airborne particles
PM 2.5-particulate matter of 2.5 micrometer or smaller in diameter 
9about 1/30 width of a human-hair strand)
*This filter is compatible with <Filtration Cotton Mask>, <Plastic Pore Filtration Cotton Mask>, <Washable&Reusable Cotton Mask> from Sistar cosmetics and another type of masks that has interlayer for the filter.
Wearing Instruction
1. Flip the mask and stretch
2. Insert PM2.5 air particle filter inside of the interlayer of the mask.
3. Hold the ear loops, place them around your ears and pull the bottom of the mask over your chin. 
4. Mold or pinch the stiff edge to the shape of your nose.